Honorary doctorates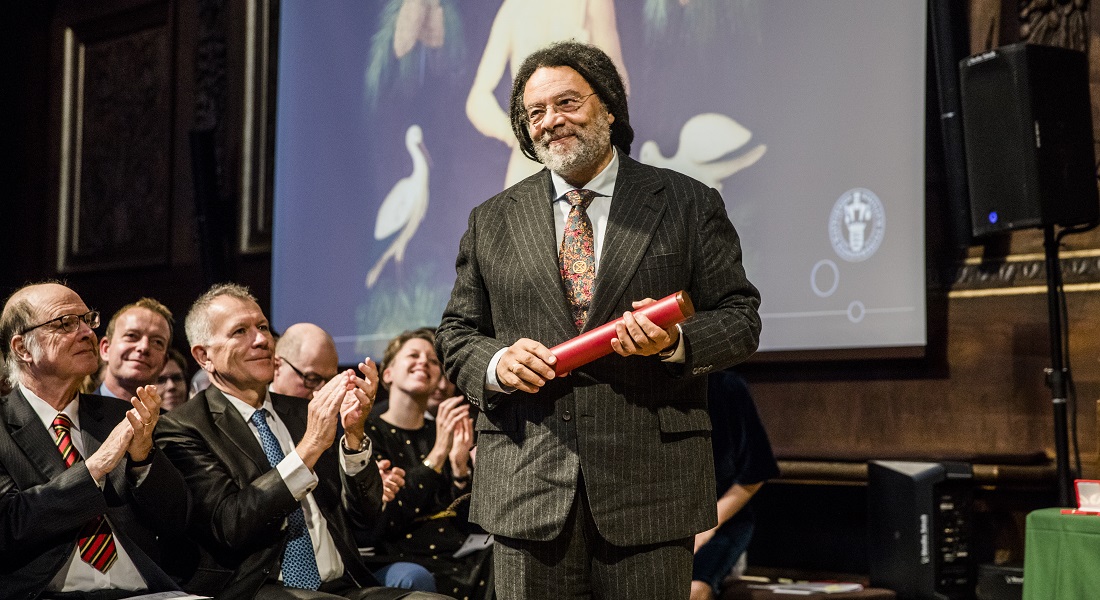 Honorary doctorates are the highest academic accolade that the University confers without the recipient first having defended a doctoral thesis in Denmark.
Honorary doctorates in 2019
At the Annual Commemoration on 8 November 2019, the University of Copenhagen conferred honorary doctorates on:
Professor
Willemien Otten
The Divinity School
University of Chicago, USA
Theology

Professor
Paul Gilroy
Department of English, Faculty of Arts & Humanities
King's College London, England
Philosophy

Prof. Dr.
Zhang Xihua 
Department of Humanities
Beijing International Studies University, China
Philosophy

Doctor
Charles H. Bennett
IBM Thomas J. Watson Research Center, USA
Science

Professor
David Ernest James
School of Life & Environmental Science and School of Medicine
University of Sydney, Australia
Science
About Honorary Doctorates
The vast majority of honorary doctorates are conferred on non-Danish scientists who, as visiting teachers or through international research collaboration, have played a significant role in research and researcher training at the University of Copenhagen.
Researchers and research environments at the University of Copenhagen nominate candidates for honorary doctorates. The academic councils of the faculties concerned then recommend selected nominees to the Rector for final approval.
To qualify for consideration, it is a prerequisite that the individual concerned has conducted extensive and significant research of high international quality.
Honorary doctorates 2006-2018