Honorary doctorates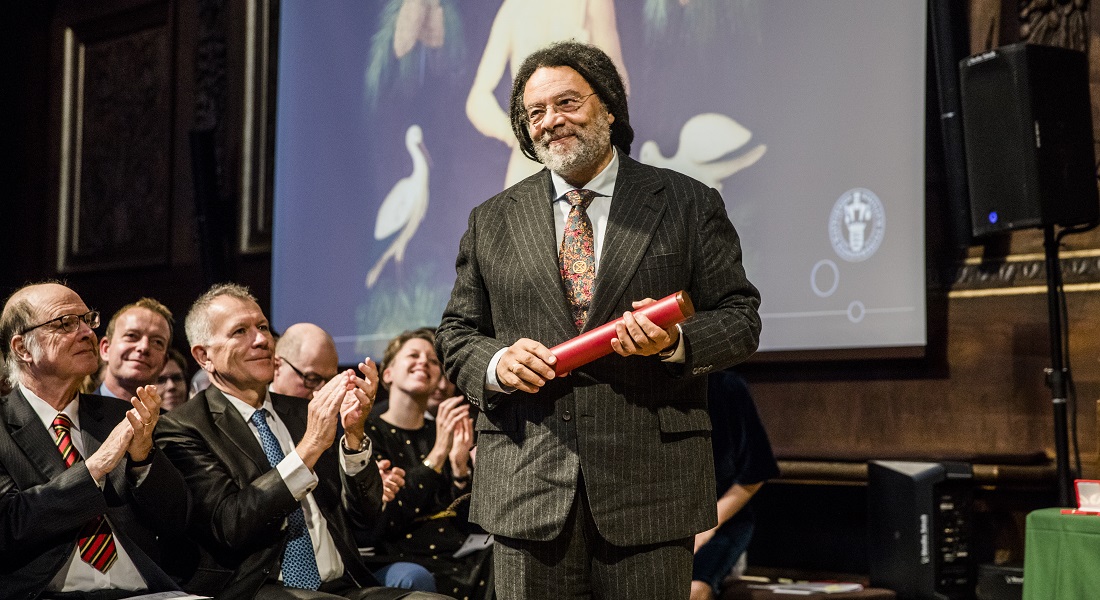 About Honorary Doctorates
Honorary doctorates are the highest academic accolade that the University confers without the recipient first having defended a doctoral thesis in Denmark.
The vast majority of honorary doctorates are conferred on non-Danish scientists who, as visiting teachers or through international research collaboration, have played a significant role in research and researcher training at the University of Copenhagen.
Researchers and research environments at the University of Copenhagen nominate candidates for honorary doctorates. The academic councils of the faculties concerned then recommend selected nominees to the Rector for final approval.
To qualify for consideration, it is a prerequisite that the individual concerned has conducted extensive and significant research of high international quality.
Honorary doctorates in 2022
At the Annual Commemoration on 25 November 2022, the University of Copenhagen conferred honorary doctorates on:
Professor
Frédéric Mégret
Faculty of Law
McGill University
Montreal, Canada
Law
Professor
Ernst Fehr
Department of Economics
University of Zurich, Switzerland
Economy
Professor
Tanya Marie Luhrmann
Department of Anthropology
Stanford University, USA
Anthropology and psychology
Professor
Tom Eirik Mollnes
Department of Clinical and Molecular Medicine
Norwegian University of Science and Technology
Trondheim, Norway
Medicine
Director
Nora Volkow
National Institute on Drug Abuse
National Institutes of Health
North Bethesda, USA
Medicine